Do You Have A Construction Project We Can Help With?
Specialists in Remodeling & Construction
Sunset Builders and Maintenance specializes in Bathroom Remodeling as well as Windows & Doors. But we are experts in all aspects of construction and here to serve you for all your residential building and home maintenance projects, no matter how large or small. We strive to provide a firm, fixed price quotation for our renovation work and are fully licensed and insured in the State of Florida.
Remodeling
Worried about your windows surviving our next hurricane, or perhaps you would like to upgrade that pink bathroom?
Skilled Craftsmanship
Our renovation division will take you from product selection to project completion.
Maintenance & Repairs
Our team can do just about any job from the front door to the attic, the deck to the backyard fencing.
Home Improvement
Let us do the work, so you can spend your valuable free time doing things you enjoy with the people you love!
Property Management
Our Property Management Division cares for your investment when you cannot be there.
No More Worries
And we offer home watch or home maintenance services that can be tailored to your specific needs.
What some happy homeowners are saying…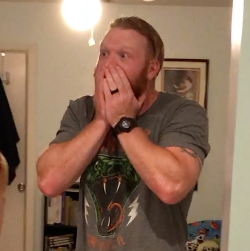 Sunset Builders is such a great company to work with, from easy going employees, to easy to work with payments. All of the guys were so polite, considerate, and very willing to work with my crazyschedule! We're addicted to updating our house and Sunset Builders does such an amazing job with fantastic attention to detail. We recommend them everywhere we go. From impact resistant French doors for our living room, master bedroom, and sliding doors to the pool house, to a whole master bedroom suite remodel, these guys took care of everything, and cleaned up the area after each day!
"The four guys worked tirelessly to make sure no detail was overlooked and to make sure the project was done before I returned home. I absolutely couldn't be happier with the outcome. I look forward to working with Sunset again for our next remodel project when the time comes."
"Sunset Builders are our go-to professionals for any home improvements or building projects around the house… true professionals and talented craftsmen!"
"I cannot tell you how pleased we are with the work your team has done…. It is coming out 'exactly' how I wanted it to look… They truly care about the work they do and it shows… I am so very pleased that we chose your company to do the tile work and I know we will come to you with our next job…"
"We are more than pleased to say that the results of the work were above and beyond our highest expectations! The attention to the tiniest of details, timeliness of the completion of the contract, and excellence of the quality of work was over and above the top!"
"Just a note to express my thanks to you for answering my panic call on May 13 regarding my gigantic water bill. I don't know what I would have done had you not been around to check things out at the house. I really appreciate your presence and vigilance about the property!"
"… a true pleasure to work with at every stage in the project process. Not only were we very pleased with the final product, we were impressed with their professionalism and pride in their work… They also did an excellent job of cleaning up the work site every night. If you're looking for a team that works well together and is a pleasure to work with, call Marc."
Marc and his crew are great for fixing things around my home!
Latest News
Marc Arnett, owner and operator of Sunset Builders & Maintenance, loves to share information, tips and resources on all things construction. See some of Marc's most recent thoughts here and check out our Blog for more!
Home renovation is whatever you want it to be. If you want to update a kitchen, that's home renovation. If you want to transform a bedroom into a mancave, that's a home renovation. Whatever you
Do you have big, family dinners? Do you like to entertain? If so, you probably spend a lot of time around the table in the dining room. The dining room is a place for gathering,
Have a spare room in your home? Has it become a junk room? Is it empty? Are you at a loss as to what to use it for? Don't waste the space! Get creative! This
Our Core Values
At Sunset Builders & Maintenance, our commitment to our customers, to every project we embark upon, to ourselves and our team members is to "do the right thing".
Explore Our Recent Work
At Sunset Builders & Maintenance, we are proud of our work… see some of our most recent projects here.
Eleina Shinn
2019-01-24T09:51:22+00:00
Project Gallery New Kitchen Backsplash Sanibel Project Details DATE July 2017 CLIENT Beverly PROJECT TYPE Kitchen Backsplash Before During After
sunsetbuilders
2019-01-24T09:26:24+00:00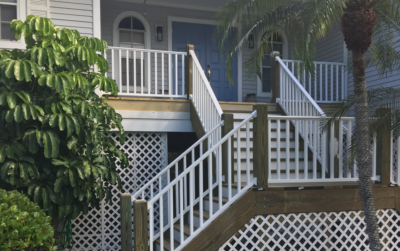 Project Gallery Deck & Stair Project on Sanibel: Another engineered and permitted project. The decking on the customers front landing and stairs were almost breaking in half. We replaced all of the support post, added stringers with the proper spacing for composite decking
sunsetbuilders
2019-01-24T09:20:38+00:00
Project Gallery Naples, Florida This project is down in Naples and it started out as a simple removal of old stucco and then reapply new stucco. Once we opened up the wall we found water damage on the trusses and wall framing. We repaired
Building with Honesty & Integrity
Let us provide you with a consultation for your next home maintenance or construction project, no matter how big or small.
Family Owned and Operated. Licensed & Insured.
Only takes a few seconds!